"Elections have consequences."
So said Senator Barbara Boxer (D-CA) as she showed her gavel to the ill-behaved Senator Jim Inhofe (R-OK), who was, as per usual, being a rude, obnoxious ass to former Vice President Al Gore during his Congressional testimony on global warming yesterday. "Elections have consequences, so I make the rules."
gavel gavel gavel
In honor of Boxer's exemplary service, I present her with the
Shakespeare's Sister Golden Gavel of Awesome Kickassery: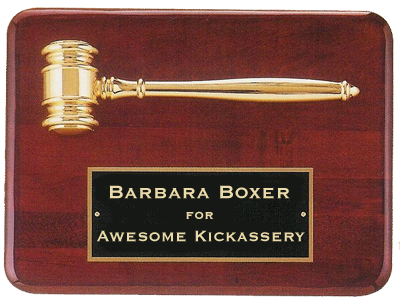 Congratulations, Senator!



* * *
Btw, did you catch the
priceless
look on Gore's face as he watched this exchange? This is the look of a man who is pleased to see his party back in action, stylin' and profilin' with the gavel once again.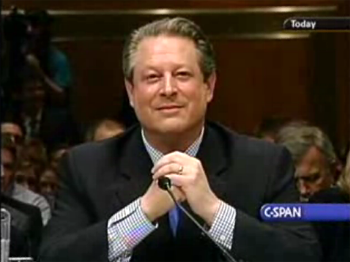 Love it!
(Thanks to
Blogenfreude
for the heads-up and a big thanks to
Petulant
for capturing the video for us!)