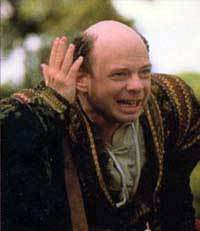 "You keep using
that word
. I do not think it means what you think it means."
President Bush finds the world around him increasingly "unacceptable."

In speeches, statements and news conferences this year, the president has repeatedly declared a range of problems "unacceptable," including rising health costs, immigrants who live outside the law, North Korea's claimed nuclear test, genocide in Sudan and Iran's nuclear ambitions.

…In the first nine months of this year, Bush declared more than twice as many events or outcomes "unacceptable" or "not acceptable" as he did in all of 2005, and nearly four times as many as he did in 2004. He is, in fact, at a presidential career high in denouncing events he considers intolerable. They number 37 so far this year, as opposed to five in 2003, 18 in 2002 and 14 in 2001.

…Bush's use of the term "reflects in some ways his frustration with a world that doesn't seem as amenable to his policies as he would like them to be," said Stanley A. Renshon, a political scientist at the City University of New York.
Gee, ya think? It's almost like he wants he wants to be a dictator, but everyone keeps treating him like he's only a president.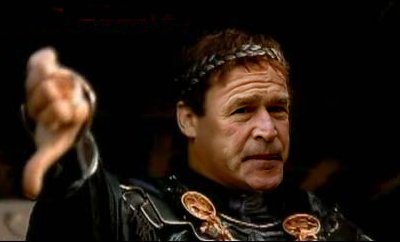 Unacceptable!
…Bush's proclamations are not the only rhetorical evidence of his mounting frustrations. One of his favorite verbal tics has long been to instruct audiences bluntly to "listen" to what he is about to say, as in "Listen, America is respected" (Aug. 30) or "Listen, this economy is good" (May 24). This year, he made that request more often than he did in a comparable portion of 2005, a sign that he hasn't given up hope it might work.
More like a sign that our country is being run by a petulant two-year-old who never met an issue that a tantrum couldn't fix. Someone give this guy a cookie and tell him to go take a nap.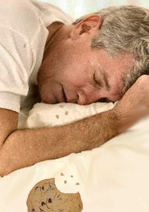 Mmm...cookies.