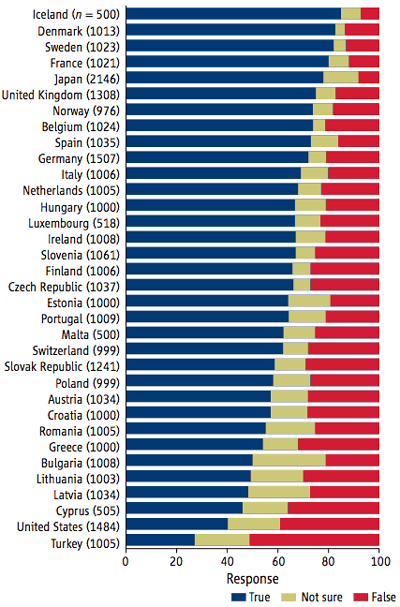 Further proof that we are a nation of dummies. The graphic charts the results of an international survey of attitudes toward evolution. Well, at least we're cleverer than Turkey.
More at
Pharyngula
, where PZ discusses the two biggest indicators of a disbelief in evolution. You'll never guess what they are.
And Creature has
more
, too, including this observation by one of the study's authors: "American Protestantism is more fundamentalist than anybody except perhaps the Islamic fundamentalist, which is why Turkey and we are so close." Nice.