Katie Couric
says
she hopes to end the "pretentious era" of news. She promises to bring a "humanistic, more accessible" approach to her job as CBS' new evening anchor. Couric hasn't laid out any specifics about her plan, but I have it on good authority that Phase One includes introducing a little girl-on-girl action at the end of each nightly broadcast.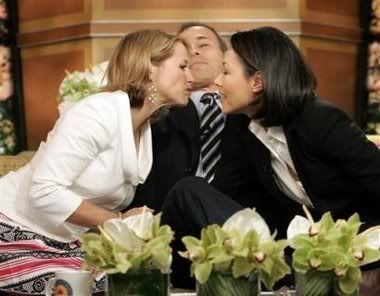 Humanistic and accessible…
or worst. porn. ever?