Yesterday, actually. I almost forgot the mention this, but luckily
Dlisted
reminded me!
Simon Cowell to Ryan Seacrest on last night's
American Idol
: "Ryan, with respect, I'm not the one trying to look like someone out of
Desperate Housewives.
Lose the beard."
Ooh, snap! Methinks he wasn't talking about this beard: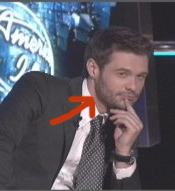 But this one: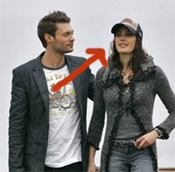 I know everyone hates Ryan Seacrest, but I think he's adorable and totally likable; I can't help myself. And one day, if my deepest wish comes true, he will come out of the closet, and all the heads of all the conservative homobigots who watch
American Idol
will just explode, and I will be very happy.