I know annoying ads are usually
Toast
's thing, but after having spent an unusual amount of time in front of the idiot box, slathered across the sofa like a steamrolled cartoon character, the past couple of days, there are some seriously irritating adverts that I never, ever, want to see again.
1. Any ADT home security ad that starts with a mother talking on the phone to an away-from-home father while a creepy burglar skulks outside their picture window. Do home security systems really need to be marketed as man-surrogates?
2. Disaronno's "Pass the Pleasure Around" advert, which features not only a woman blowing an ice cube, just so she doesn't miss one last drop of Disaronno…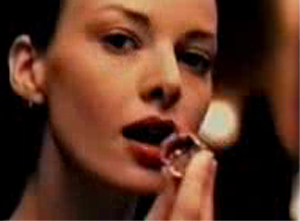 …but also offers up the worst attempt at a smoldering look by Bartender Guy that I've ever seen, who doesn't look nearly as turned on by the fellacicle as he does sort of embarrassed and nauseated.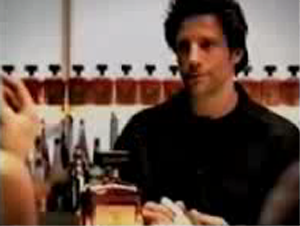 Suffice it to say, I share his pain.
3. Any advert for any Axe for Men product. Seriously, if I have to see one more woman humping plumbing or having wanton sex with a geek in an elevator because of Axe, I may have to kill someone.
Grouch, out.