Shaker Merciless passed this along via email: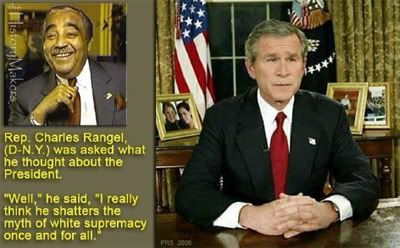 Love it. (And, btw, I did check to confirm it's a genuine quote. It is.)
Side Note:
A couple of people have mentioned that they weren't familiar with Congressman Rangel before this post. For more Rangel-goodness, check out
this video
at Crooks & Liars, to which Paul the Spud originally linked
back in June
. Rangel's a good guy; check it out.