The Heretik
reports
, "The cats now control
the keyboard.
"
Researchers have gained a major insight into the evolution of cats by showing how they migrated to new continents and developed new species as sea levels rose and fell.

About nine million years ago - two million years after the cat family first appeared in Asia - these successful predators invaded North America by crossing the Beringian land bridge connecting Siberia and Alaska, a team of geneticists writes in the journal Science today.

Later, several American cat lineages returned to Asia. With each migration, evolutionary forces morphed the pantherlike patriarch of all cats into a rainbow of species, from ocelots and lynxes to leopards, lions and the lineage that led to the most successful cat of all, even though it has mostly forsaken its predatory heritage: the cat that has induced people to pay for its board and lodging in return for frugal displays of affection.
Forsaken its predatory heritage, huh? Tell that to any mouse, moth, or crumpled bit of paper that mistakenly finds its way into the collective path of the two McEwan huntresses, Matilda and Olivia.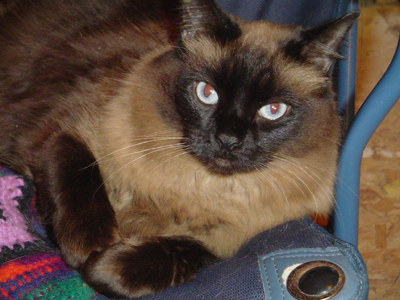 "You're mine. Don't forget it."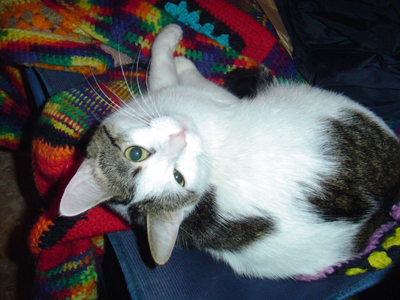 Cute but deadly.