Dear Mainstream Media,

This is a significant contributing factor as to why we have an ill-informed and ignorant electorate.

Your inability to get even the most basic facts right is both responsible for and indicative of your continued descent into irrelevancy.

Dumbos. Get it together.

Love,
Shakespeare's Sister
Mike Rogers of
blogActive
:
From today's Washington Post website...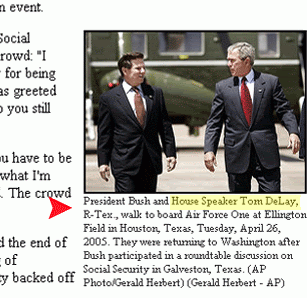 Please, goddess, send me a sign that is is not some advance plan accidentally leaked by the Washington Post or the AP (the caption's author).

UPDATE: Oh AP, please stop this...it looks like it's your captioning problem. Do you want me to have a heart attack? Here's another sighting of "Speaker" Delay: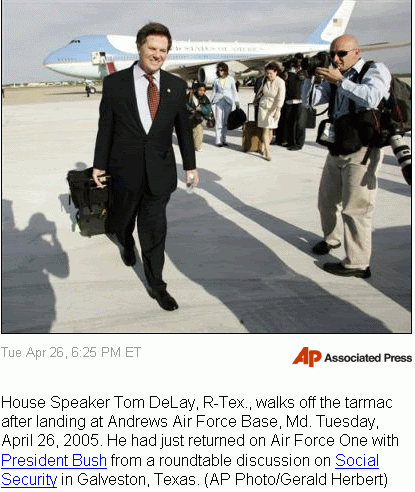 Damn, that's scary!

Let's just hope the AP isn't privy to some news that
none of us
want to hear.