I was struck with the idea last night of an image-driven meme, and it occurred to me that one can nearly always tell everything one needs to know about someone by his or her eyes. And, eyes make for interesting imagery.
So, I'm introducing the Eyes Meme. Just a couple of shots, or a single shot, of one's eyes, for others to make of them what they will.
The Eyes of Shakespeare's Sister: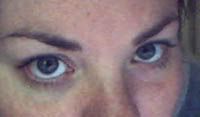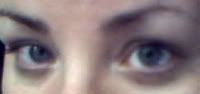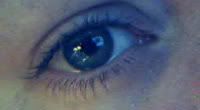 Tag, You're It:
The Dark Wraith
, who I'm sure still has a picture or two lying around from his days of corporeal wandering upon the planet.
Pam
, who has seen a fair number of pictures of me, including some of my childhood that are truly shocking, and can vouch for me when I say be glad that I didn't stick my whole ugly mug up here.
Ezra
, who has bravely bared his chest, and now must bare his soul, to which, so they say, the eyes are the window.