I'm going to go watch Napoleon Dynamite.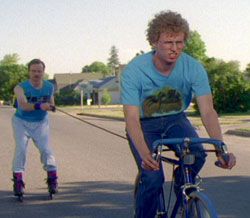 How was school?
The worst day of my life, what do you think?
If anyone wants to know anything about where I live, just watch this movie. I even went to a high school called PHS. That's where Mr. Furious and I first formed our indissoluble bond, forged in the flames of gothy, petulant, isolationist angst.
We never had steaks thrown at us, though. The smallest of mercies.