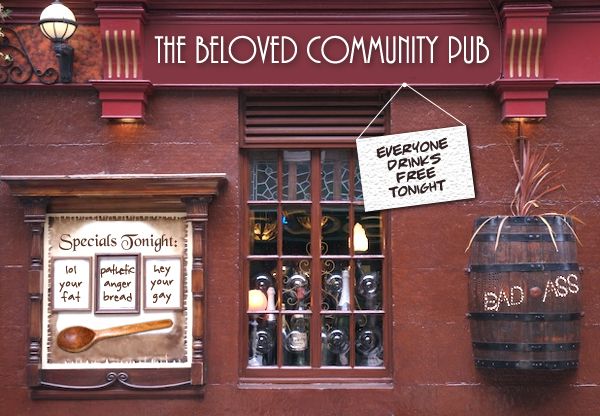 [Explanations: lol your fat. pathetic anger bread. hey your gay.]



Belly up to the bar,




and be in this space together.
I've got a bunch of errands that I've been putting off for ages, at various places that don't have evening or weekend hours, so I'm taking the day off tomorrow to get all this shit done, and I will be back on Monday! See you then.