What is your most beloved book from childhood, the one you just read over and over and over because you loved it sooooo much?
Longtime readers will surely be unsurprised at my answer:
Beautiful Joe.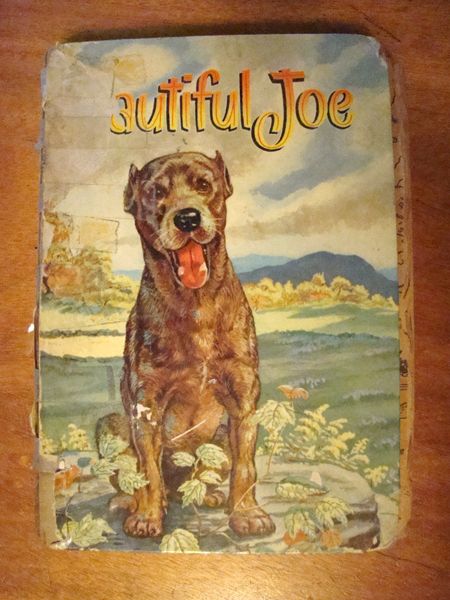 Beautiful Joe
is based on a true story of an abused and rescued dog, and was written by Marshall Saunders—actually
Margaret
Marshall Saunders, who entered (and won) a literary contest sponsored by the American Humane and Educational Society under her middle name because female authors weren't getting published. It was first published in 1893; my tattered copy, which I read and reread and reread as a child, is a 1955 edition.