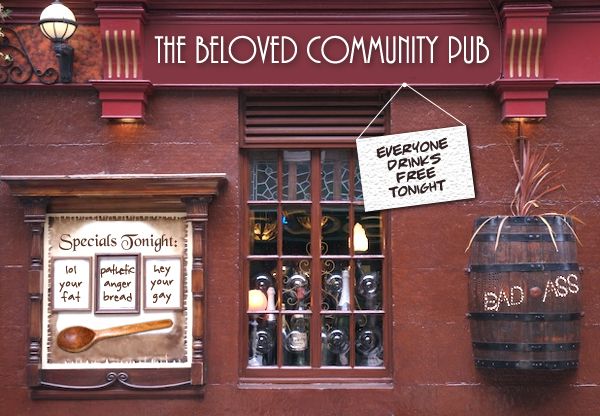 [Explanations: lol your fat. pathetic anger bread. hey your gay.]



Belly up to the bar,




and be in this space together.
As tomorrow is Thanksgiving in the US, we will be taking the next few days off and will see you back here Monday!
If you are celebrating Thanksgiving, I hope it is a happy one or at least not a terrible one, and if you are traveling, I wish you safe travels.
I am, as ever,
very
thankful for
you
.