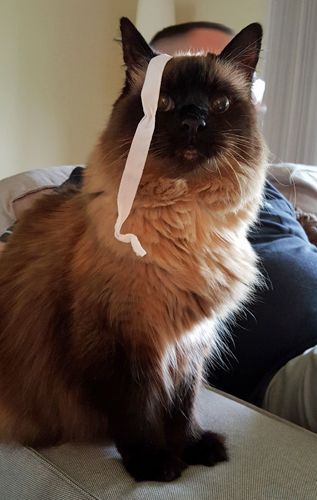 Some people have the world on a string. Others not so much.
Although that looks like a straw wrapper hanging off her head, it's actually a piece of ribbon (
her favorite thing
), which was originally the handle of a giftbag that she nearly destroyed trying to detach the ribbon, lol.
As always, please feel welcome and encouraged to share pix of the fuzzy, feathered, or scaled members of your family in comments.