So,
it's official
: Ted Cruz, who has zero chance of winning the Republican nomination, has picked Carly Fiorina to be his running mate in the general election, in which he will not be running.
This is truly one of the most stupendously foolish ideas in this entire campaign season, and, I don't have to tell you, that's really saying something.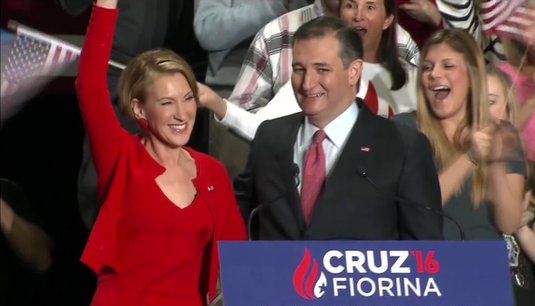 I didn't actually think it was possible for me to want to vote even less for Ted Cruz, but apparently it is!