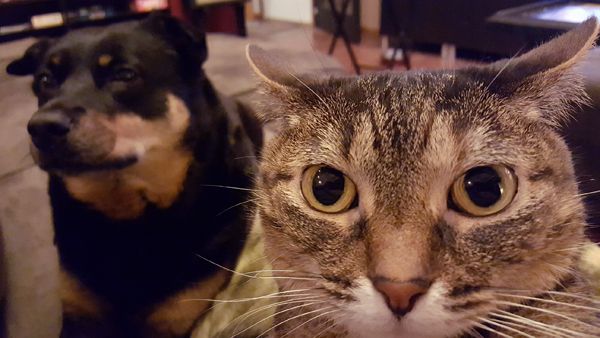 Me: Aww, Zelly looks so cute right now; I'll take a picture of her.
Zelly: La la la la it's a day la la la la.
Sophie: OH HELLO MAYBE YOU COULD JUST PET ME INSTEAD BECAUSE HERE I AM.
As always, please feel welcome and encouraged to share pix of the fuzzy, feathered, or scaled members of your family in comments.