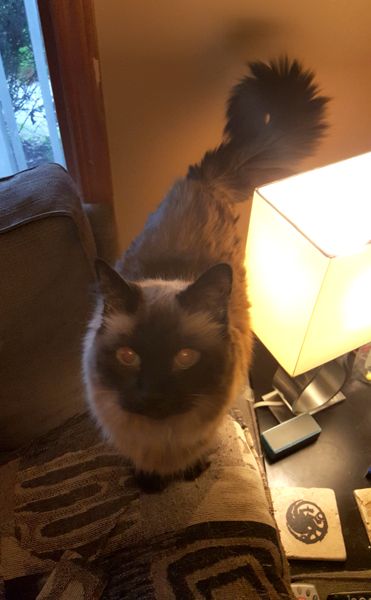 "Pet me! Pet me pet me pet me pet me pet me! PET ME!"
Even though the quality of this picture isn't all that great, I love it because I managed to capture Matilda curling her tail into a question mark, which she does
all the time,
like many cats do, but hers just looks extra adorbz because of all that fuzz!
As always, please feel welcome and encouraged to share pix of the fuzzy, feathered, or scaled members of your family in comments.