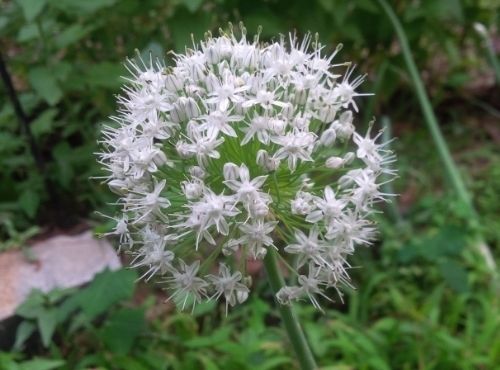 Hey Shakers! Time to talk gardens! It's May, which means spring or summer here in the Northern Hemisphere. In the US Southeast, it's starting to get hot and the onions are blooming. Yes, that's an onion bloom, from some we planted last year that never amounted to much. I kept them in the ground to use for green onions, and this spring they burst into these gorgeous blooms. So maybe getting what you planned out of the garden isn't everything?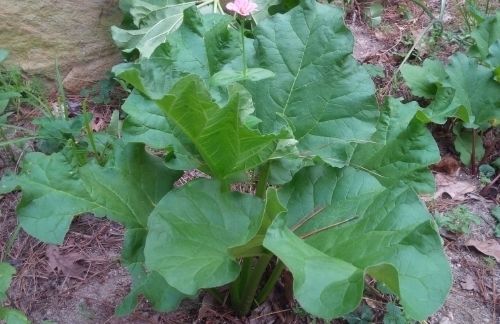 We had a good spring crop of lettuce, but, alas, it's gotten too hot for that, although my peas are still producing. All you Shakers from cooler climes will understand how excited I was that my rhubarb (above) came back this spring. I was able to harvest enough stalks for a rhubarb-strawberry pie! I also planted a couple of new plants; with any luck I will have enough for several pies next year. It's very dodgy to get rhubarb to grow this far south, but giving it lots of shade and water last summer seems to have worked. And my Southern-born partner, who had never experienced the glory that is rhubarb pie, is now also pretty enthused about babying our crop along. Fortunately the deer don't seem to like it at all, so I think we've got a good chance.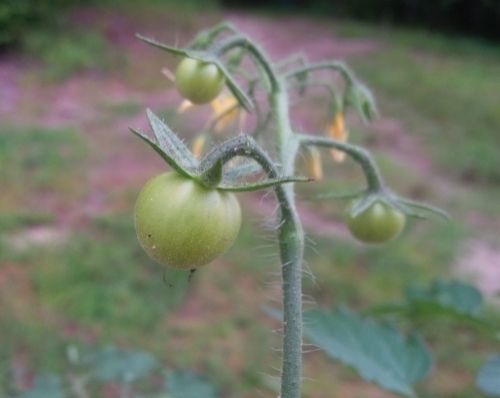 We're starting to get some of the warmer weather stuff coming in: the summer squash are growing, a cucumber is almost ready to harvest, and the tomatoes are setting fruit. The picture above comes from a random tomato I started from the seed of a grocery store cherry tomato. I figure anything we get from it is bonus, so YAY for this fruit! We also have the cherry tomato variety "Mexico Midget" growing; they're from Seed Savers Exchange, and they're usually reeeeeally good and super disease resistant. (I don't get any kickbacks from SSE, btw; this is just a tomato that has worked really well for us.)
How about you, Shakers? How does your garden grow? Please feel free to share your tales and trials. Whether your "garden" is a pot on the windowsill or an acre in the country, post away! (And if you're in the Southern Hemisphere, please feel free to join in with whatever is appropriate to this season or past/future seasons!) As always, please respect that different gardeners have different goals and needs, whether those be saving money or water or space, gardening organically or with other goals, etc.
I'll end with some zinnias, which are just starting to blossom: