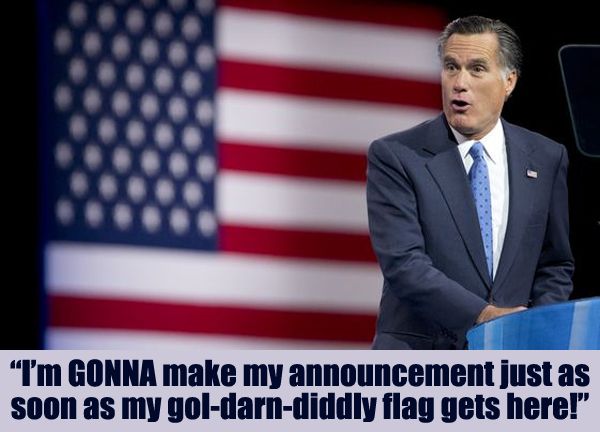 Mitt Romney will
reportedly
be speaking to his "senior donors" later today, to tell them that's he's running for president. Of course he will. Because nothing says "man of the people" more than announcing via private call to billionaires that you're running for president.
The
reinvention
is going great, in other words.
Soon it will be official: Mitt Romney will be running for president and the 2016 primary will be GO. What a great day for us all. WHAT A GREAT DAY FOR AMERICA.