[Content Note: Racism.]
"The president is the most racist president there has ever been in America. He is purposely trying to use race to divide Americans."
—Conservative shitlord
Ben Stein
.
LOLOLOLOLOLOLOLOLOLOLOLOLOLOLOLOLOLOL FUCK YOU.
Stein went on to add: "What the White House is trying to do is racialize all politics and they're especially trying to tell the African-American voter that the GOP is against letting them have a chance at a good life in this economy, and that's just a complete lie."
OMG. Ben Stein, here is just a big bag of SHUT UP.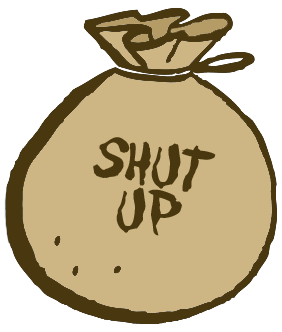 Up is down. Left is right. Black is white. Red is blue. And it's President Barack Obama who is "purposefully trying to use race to divide Americans," not the people who can't stop engaging in racism against our nation's first black president.
SHUT UP SHUT UP SHUT UP.