Earlier today, I walked into the living room to find Zelda curled up on the loveseat using her big plush ducky as a pillow: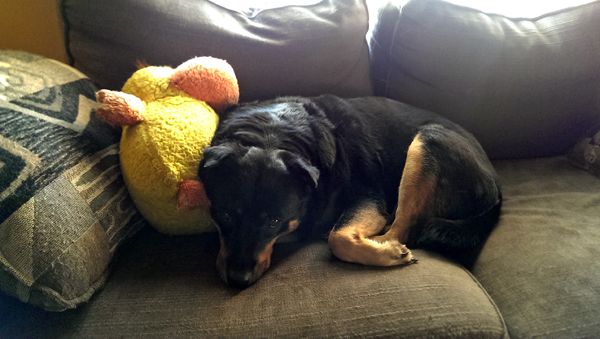 When I sat down on the ottoman beside her to give her all the snuggles because she is SUCH A GOOD GIRL, she rolled over onto her back with a big smile on her face, imploring me to rub her belly:
Just look at her! The grin on her face! Naturally, enormous amounts of cuddly belleh rubbing immediately commenced!
* * *
As always, please feel welcome and encouraged to share pix of the fuzzy, feathered, or scaled members of your family in comments.