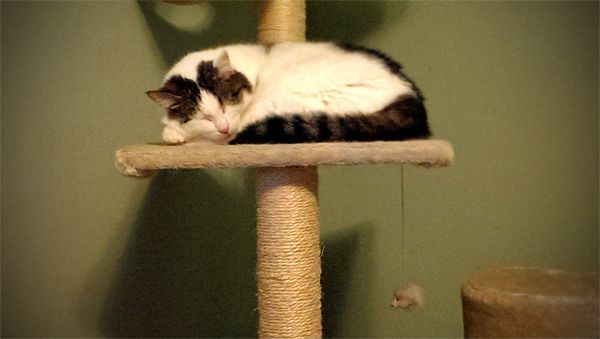 Sleepy Cat is sleepy.
I love this picture of Olivia, because it shows off the remarkable thickness of her gorgeous ringed tail. I love her tail to itty bitty bits, along with the rest of her, but I have to admit its extraordinary stature combined with her propensity for flicking it almost constantly (when she's awake) does turn her into a one-cat wrecking machine, lol.
As always, please feel welcome and encouraged to share pix of the fuzzy, feathered, or scaled members of your family in comments.