Okay, here's something a little fun, for anyone who needs it this afternoon...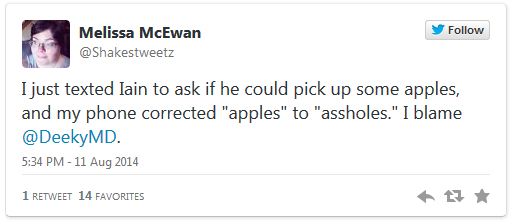 ("Apples to Assholes" is my favorite board game, btw.)
Technically, my phone didn't autocorrect "apples" to "assholes," but interpreted my
Swype
as "assholes," based on the fact that I text about assholes more than apples, I guess.
Anyway!
I know there have been a million of these threads on the internetz, but what's one more? Share in comments your favorite funny textastrophes.