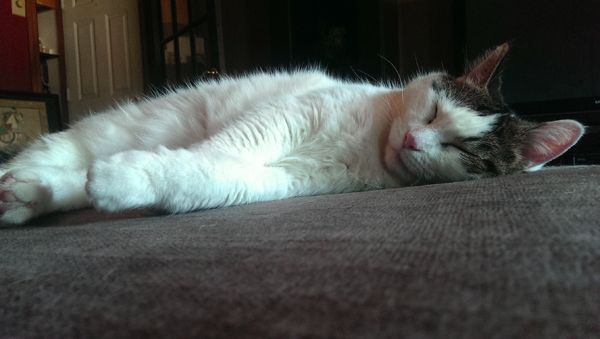 She looks so adorable and peaceful while she's sleeping. And then she wakes up and starts following me from room to room, screaming at me for TREATS TREATS TREATS TREATS HEY HOW ABOUT SOME TREATS WANNA GO TO THE KITCHEN FOR SOME TREATS?!
Olivia enjoys treats.
The thing is, she only ever gets treats once a day at the same time: When I'm giving the dogs their breakfast, so she leaves them alone and doesn't try to steal their food, too. She never, ever, gets treats on demand. But it doesn't stop her from trying!
As always, please feel welcome and encouraged to share pix of the fuzzy, feathered, or scaled members of your family in comments.