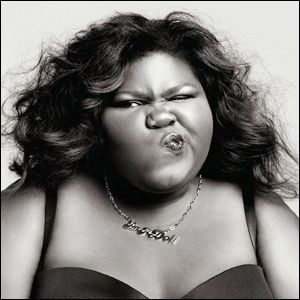 "'How are you so confident?' I'm an asshole! Okay? It's my good time, and my good life, despite what you think of me. I live my life, because I dare. I dare to show up when everyone else might hide their faces and hide their bodies in shame. I show up because I'm an asshole, and I want to have a good time."
—Gabourey Sidibe, in a speech, transcribed
here
, that she delivered last Thursday at the Ms Foundation Women of Vision Gala.
[H/T to everyone in the multiverse, and my thanks to each and every one of you!]