As promised, here is a picture of my completed
orrery tattoo
, now that the color has been added: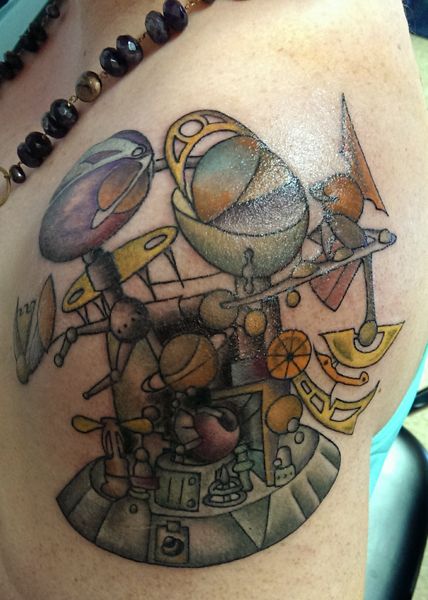 The detail on the planet is extraordinary: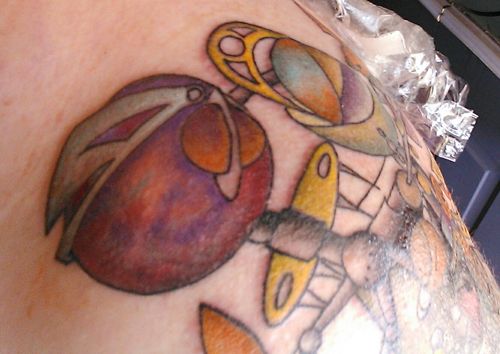 The little white flecks are reflections of the goop that's still on my shoulder, since I literally just had it done. The lines look smoother and the color looks solid when it's not viewed through a prism of goop.
I am completely in love with it. Lui is basically a genius. The end.