[Background:
Part One
;
Part Two
.]
Over the weekend, this finally happened: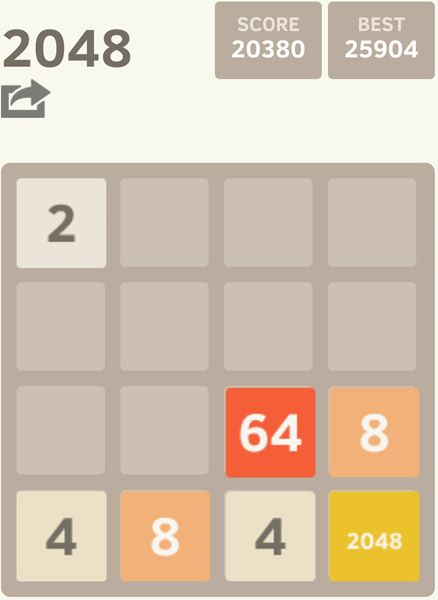 I thought: "YES. Now I can get on with my life." Followed immediately by: "Well, I know it's possible to get to 4096, so..."
This game has destroyed me.
My only solace is knowing that I am not alone. Which is my way of inviting you to discuss in comments about how 2048 has taken over your entire existence. Or any other game, for that matter.