We have just had
an important victory
in Indiana:
HJR-3
, the proposed legislation that would encode homophobic discrimination into the state constitution, failed to emerge through today's senate session in its original form, meaning it will absolutely not be on this November's ballot. The rights of same-sex couples will not be put to a vote, subjected to the tyranny of the majority; there is no chance the state constitution will be changed this year; queer advocacy organizations will not be obliged to spend limited resources trying to defeat a ballot initiative; we won't have two layers of discrimination to unwind to achieve legal same-sex marriage in the state.
I am sobbing with relief. And I am having all the feelings about this t-shirt that
Jeff Kuhn
tweeted earlier today: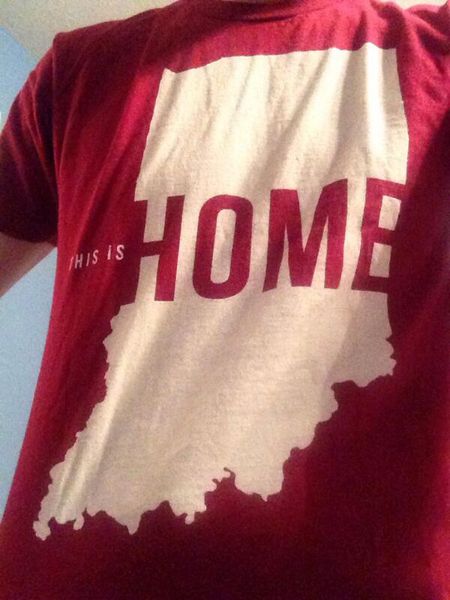 I have said,
once
or
twice
or
a million
times, that it is some demoralizing shit when progressives in blue(r) states tell progressive activists in red(der) states that we should just move. Fuck that. It's because we all haven't moved, because we
show up,
because we shout and protest and demand to be represented, that there wasn't enough support among the senate Republican caucus to advance this bill today.
This is my home. And I am not going anywhere.
[From the Archives:
This Is What My Home Looks Like
.]