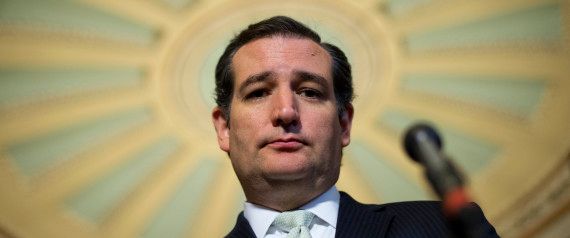 [Photo Credit:Tom Williams/CQ Roll Call. Via.]
Saint Ted Cruz, who apparently wrought the miracle that is the GOP's garbage obstruction, awaits political martyrdom via President Obama's evil knights politely worded criticism.
We'll have to wait until 2 PM ET to see what the Senate has to say. In the meantime, here are a few headlines that may be useful or interesting. Feel free to leave more in the comments below.
Government Shutdown: Get Up to Speed in 20 Minutes
US Shutdown: An Explainer for Non-Americans
House Republicans Target Contraception In Last-Minute Spending Bill
Will a Government Shutdown Chill Congressional Republicans Out? No
Student Cited By Ted Cruz As Proof Of Obama's Failure Is Actually Grateful For Obamacare