While I was at the conference, Iain sent me a picture of Zelda sitting at the front window, looking out. "Zelda has been at the window looking for you, A LOT. She says she misses you." And when I got home, she went absolutely bananas, leaping all over me and giving me the "I want to crawl inside you and live there FOREVER!" look. Eventually, she settled down, but she kept her eyes on me all evening, making sure I wasn't planning on going anywhere.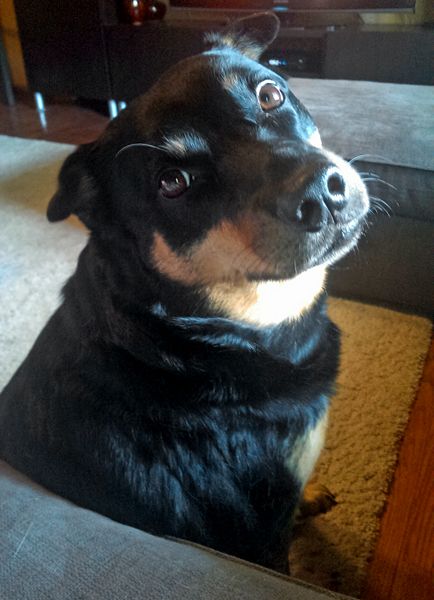 "Don't ever leave again, Two-Legs."
As always, please feel welcome and encouraged to share pix of the fuzzy, feathered, or scaled members of your family in comments.