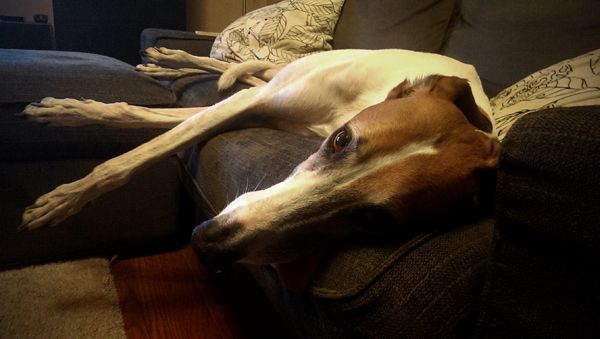 Dudley, just lying around with his tongue hanging out and his nose running. Like ya do.
Have I ever mentioned I love this dog? I think I might have mentioned once or twice that I love this dog. I love him so much that I feel like my heart is going to break into a million billion trillion biebillion pieces when I look at his silly face hanging over the edge of the sofa, just waiting for me to leap up and grab his triangular head and cover it in so many kisses, because this dog makes me so happy. He is the best.
As always, please feel welcome and encouraged to share pix of the fuzzy, feathered, or scaled members of your family in comments.