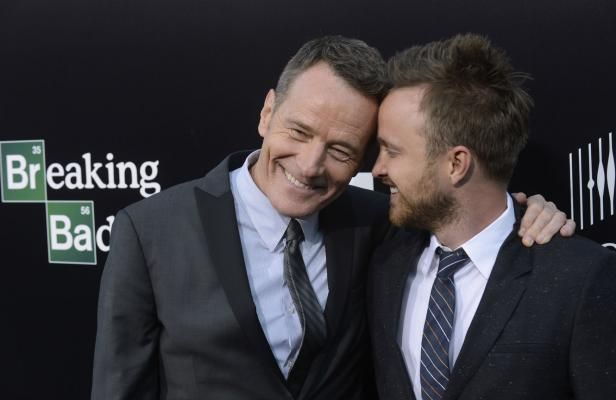 This is just a super cute picture of Bryan Cranston and Aaron Paul at the premiere of the final half-season of
Breaking Bad.
They are adorable! It is fun to remember what nice gentlemen they both seem to be, even though Walt is THE WOOOOOOOOORST and Jesse is only SLIGHTLY LESS TERRIBLE.
I can't wait for the final episodes to start airing, y'all! BUT I WILL HAVE TO WAIT UNTIL AUGUST 11 BECAUSE OF TIME-SPACE CONTINUUM STUFF. I am very excited!
[Photo
via
.]