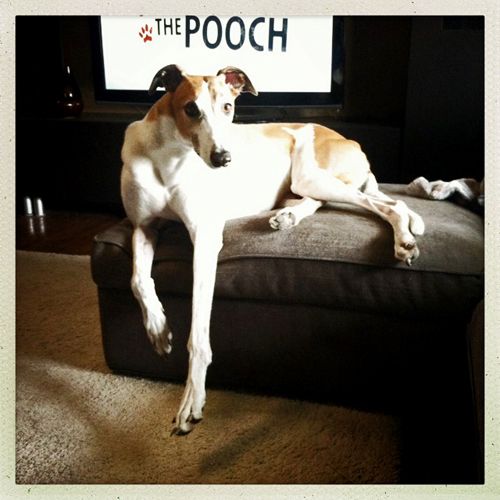 The Pooch.
Snapped while Dudley was chilling on the ottoman while we were watching an episode of
Dogs 101
on Animal Planet. Hence the graphic on the TV behind him.
As always, please feel welcome and encouraged to share pix of the fuzzy, feathered, or scaled members of your family in comments.