"I believe a Republican Party that is more tolerant and dedicated to keeping the government out of people's lives as much as possible would be more appealing to the rising generation."
—Republican Senator and Professor of Smartology at Genius University Rand Paul.
Ya think?
I love, by the way, how being more "tolerant" (I hate that word) and giving the judgmental dirtbag racket a rest is not
being proposed
because
decency,
but because it's a clever political strategy.
Neat!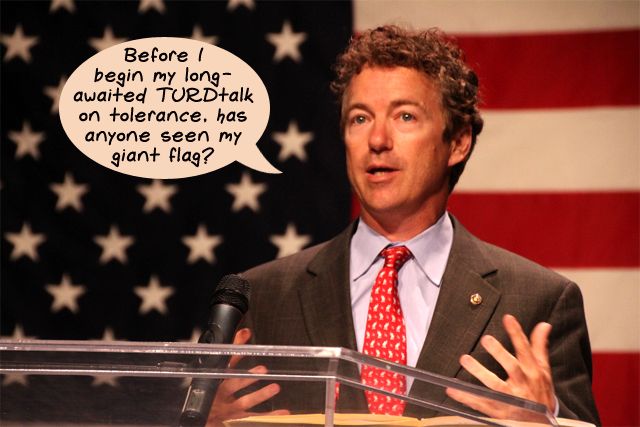 America's Future.