It's going to be one of THOSE days for me at work, maybe one of those weeks. Plus, apparently Mitt Romney is still talking.
Only my Wonder Woman mug is getting me through: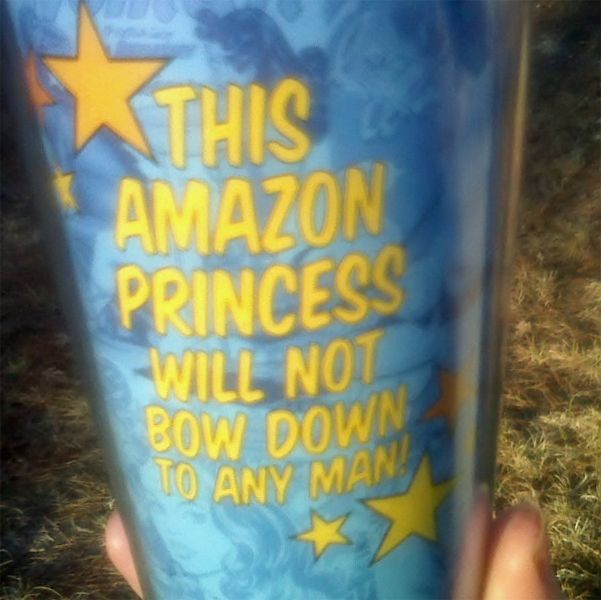 ...along with plenty of tea, Early Grey, hot, of course.
Do you have a mug, t-shirt, magnet, or other sloganized item that helps you get through THOSE days?