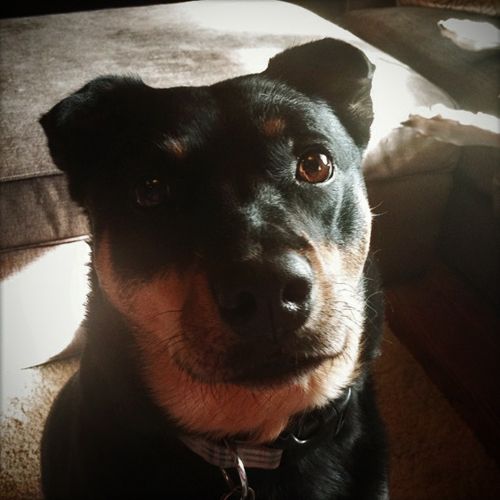 Zelda models the cutest Dorito Ears in the biz.
This dog. THIS DOG. I love this dog. Every day of our lives, I look at her wee adorable face and I think about how I am the luckiest human person that I walked into the Humane Society one day, not even planning on adopting a dog, and found myself kneeling in front of her kennel, falling deeply and forever into her big brown eyes.
She is one of the greatest joys of my life, this silly big black mutt whom no one else wanted.
* * *
If you are thinking about adding a pet, please consider adopting
a shelter or rescue animal
. If you are looking for a particular breed and need help finding a breed-specific rescue, I am happy to help; just fire me an email.
As always, please feel welcome and encouraged to share pix of the fuzzy, feathered, or scaled members of your family in comments.