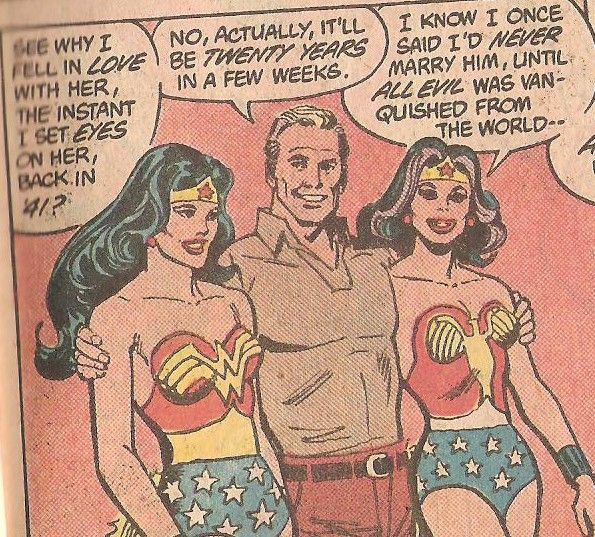 [Image Description: A middle-aged Steve Trevor grins as he hugs, on one hand, Earth-1 Wonder Woman (who has the "WW" uniform and black hair" and her Earth-2 counterpart, who is rendered TOTES OLD by a single gray streak in her fabulous locks. And the old eagle emblem. Steve is saying to Younger Wondy: "See why I fell in love with her the instant I laid eyes on her back in '41? No actually it'll be twenty years in a few weeks." Older Wondy: "I said I'd never marry him until all evil was vanquished from the world--" (ed:HA HA HA yeah we've all heard *that* line!!!)]
Alternate Caption: "That Existentially Awkward Moment When You're Hugging Two Different Versions of Your Wife."
Scanned From Wonder Woman #300, February 1983.