Congratulations are in order for Kathleen Wynne, who triumphed in a hard-won leadership battle to become premier-designate of Ontario on Saturday. She will be Ontario's first female premier and Canada's first openly gay provincial premier.
Wynne, a former school board trustee who has served in several provincial cabinet positions, thanked her partner Jane Rounthwaite, and addressed diversity in her acceptance speech:
>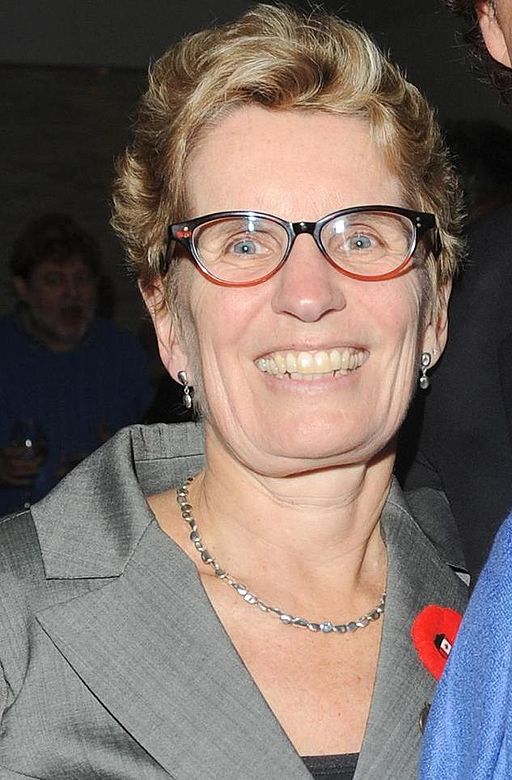 "Is Ontario ready for a gay premier? You've all heard that question... Not surprisingly, I have an answer to that question," Wynne said to cheers from her supporters.

"I do not believe that the people of Ontario judge their leaders on the basis of race, sexual orientation, colour or religion. I don't believe they hold that prejudice in their hearts," Wynne said. "They judge us on our merits."
For those readers who may be unfamiliar with Canadian politics, Wynne will be leading one of Canada's largest and economically powerful provinces. She will, however, be heading a minority government, succeeding a less-than-popular leader, and is sure to be pressed by many controversial issues:
She already faces big challenges on several fronts, including dealing with Ontario's deficit, the state of the province's manufacturing sector, and the fractured relations with the province's teachers — where Wynne's Harvard University mediation training may come in handy.
Regardless of what the future holds, Ms. Wynne is making history. I congratulate her and wish the best for Ontario under her leadership.
[Photo Credit: Canadian Film Centre. Hat tip to Shaker Fionnabhair for breaking news of Ms. Wynne's victory on this blog.]