Is this what you've been waiting for all your life? Because I know I have. From imgur, an Oreo carved into a cameo: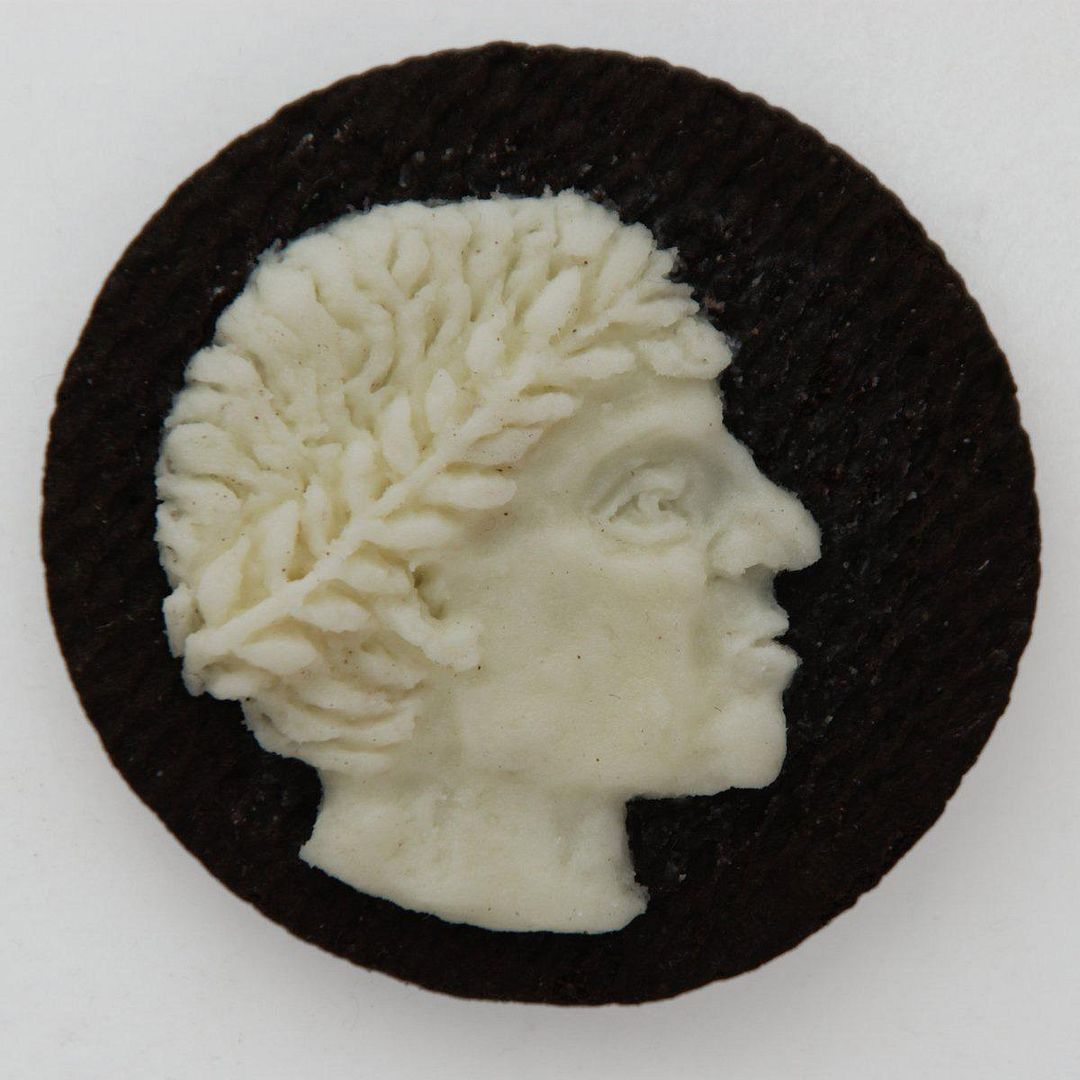 I can't stop giggling when I look at this. Not only because of the comments at the site ("Eat tu, Brute?" LOL FOREVER!) but in sheer delight at the love and effort someone put into creating a Roman emperor's portrait on a sandwich cookie.
(H/t my cousin AC, via Facebook.)
ETA: The artist for this amazing image is Judith Klausner and there are more wonderful cameos at the link. Thanks to Shakers babydyke and pbrim!