If you loved the tragically short-lived series
Freaks and Geeks,
pay attention: Judd Apatow (who has never made anything remotely this wonderful since) is guest-editing
Vanity Fair
this month, and the issue contains an amazing F&G reunion.
Part One:
2 Good 2 Be 4Gotten: An Oral History of Freaks and Geeks
. "Judd Apatow, creator Paul Feig, and cast members including Seth Rogen, Jason Segel, and James Franco tell Robert Lloyd what made the show both great and doomed."
Part Two:
Paul Feig on What Would've Happened to Every Character in Freaks and Geeks' Lost Second Season
.
Part Three:
Fun Times at McKinley High
. Unseen images from the set of F&G.
Part Four: Class Reunion.
Photos of the cast today
.
Here's the best one (totally objective assessment) from the last gallery, in case anyone doesn't feel like clicking through to find it: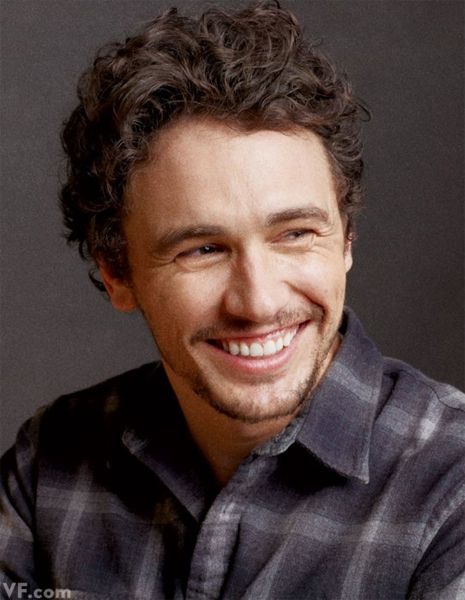 What—did you think I
wouldn't
say the picture of James Franco in costume as Daniel wasn't the best one? You're so weird.
* * *
There are some reasons that F&G should have lost its shine for me: Much of Apatow's subsequent work has not merely failed to live up to the promise and heart of F&G, but has been profoundly contemptible. Seth Rogen, who I adored in F&G, has come to be known in this space Rape Apologist #1. Etc. But F&G continues, somehow, to hold a special and untarnished place in my heart. I mean: Lindsay. And Sam. And Bill—dear Bill. And the Carlos the Dwarf scene, which will forever be one of my favorite television moments ever.

Because James Franco.
Video Description: The geeks sit around in the AV room; Daniel (a cool older guy, played by James Franco) is with them. As they plan an evening of Dungeons and Dragons, Harris suddenly invites Daniel to join them, shocking the other geeks. Daniel is dubious, but curious. A couple of the geeks kind of terrifyingly discourage him, but Sam tells him about the dancing sword and encourages him by talking up how fun it is. Daniel agrees to come.
Cut to them getting ready to play at the dining room table at Sam's house that night. Daniel rolls for his character and draws a dwarf. He's disappointed, but they explain that dwarves are cool characters, so he relents. "All right, fine, I'll be a dwarf," he says. "But my name is...Carlos."
"Carlos the Dwarf?" asks Bill.
"Yeah, you got a problem with that, Gorthon?" says Daniel.
Montage of the guys all playing and having fun. Cut to Daniel winning the game. Harris congratulations him on finishing his first D&D campaign. The guys applaud him. "Thanks, guys," he says. "You want to do this again tomorrow night?" Daniel goes to get himself a drink, and the guys wonder if Daniel is turning into a geek, or if they're turning into cool guys, and they agree that they're turning into cool guys.