Zelda models her trendy new winter scarf designed by preeminent canine haute couture designer Iain McEwan: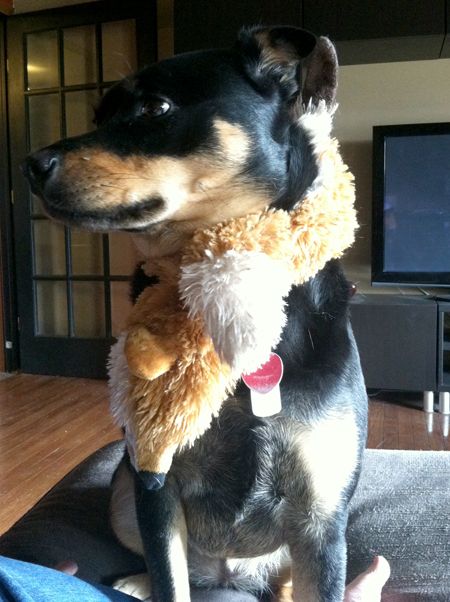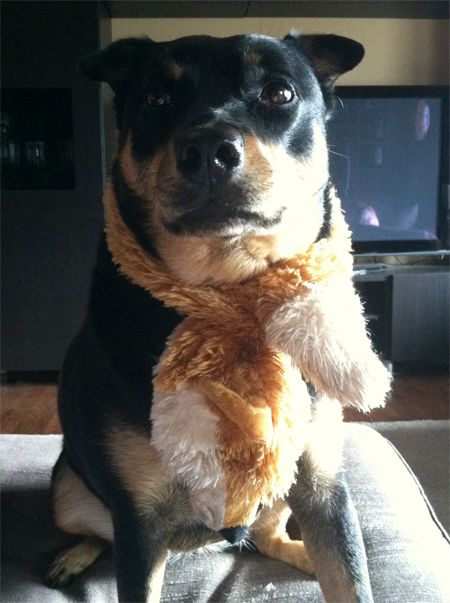 Not only does this stylish scarf feature all the fashion-forward details we've come to expect from the Iain McEwan line; it is also extremely versatile for the fashionista pooch on a budget: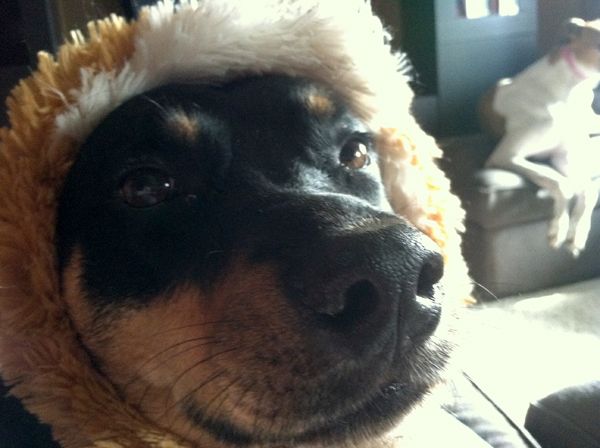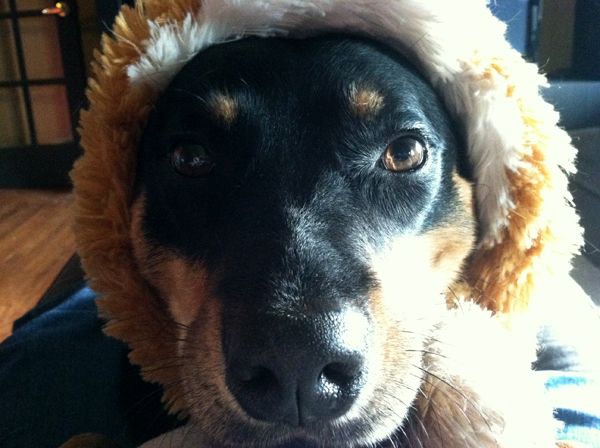 Zelly was a fan of her scarf. She ran about the house with it for awhile...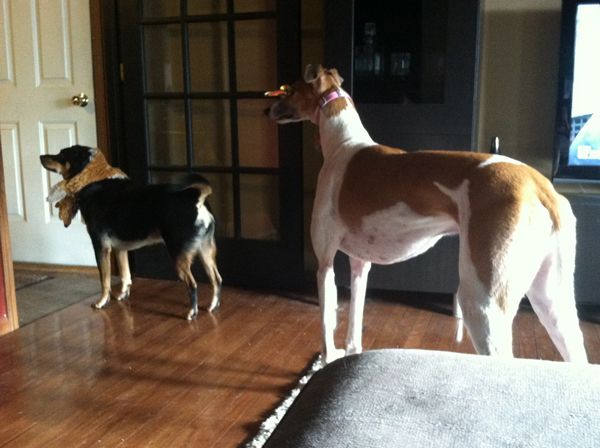 "I can haz treat?"
...then eventually shook it off when she was done, at which time she and Dudley commenced a rousing game of tug-o-war with it. Obviously.