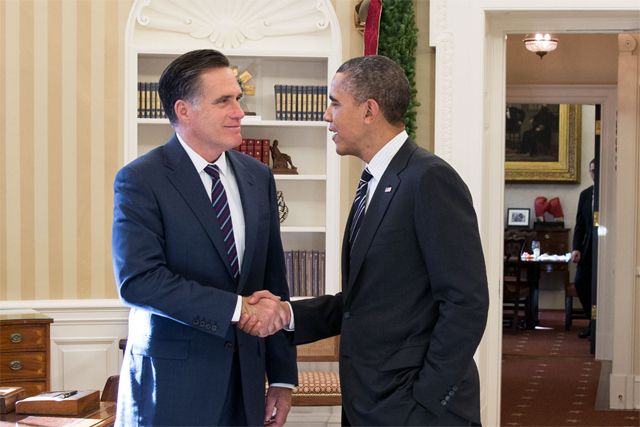 President Barack Obama and former Massachusetts Gov. Mitt Romney talk in the Oval Office following their lunch, Nov. 29, 2012. [Official White House Photo by Pete Souza]
That's a crop I did of the hi-res version of the image. Here's the whole thing: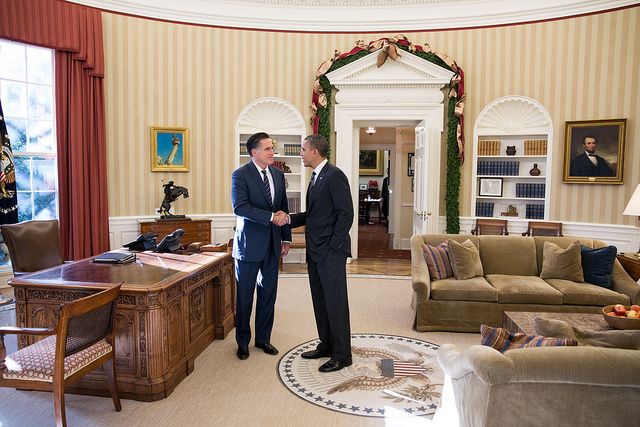 The hat tip goes to
Jordan
, who captioned it: "NO MITT YOU CAN'T SIT AT THE DESK."