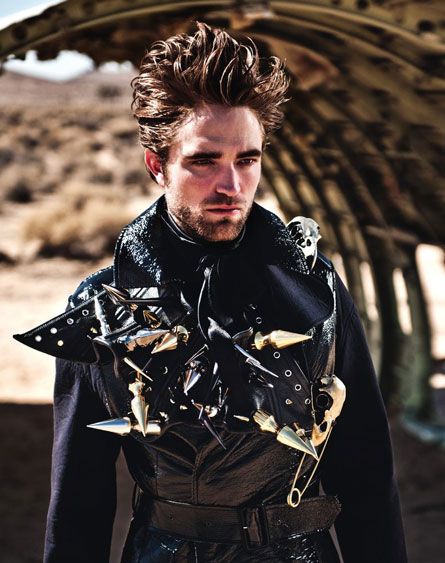 Robert Pattinson in a Lanvin jacket in the November issue of L'Uomo Vogue.
Mm, that jacket looks pretty practical, I guess.
I continue to be impressed and delighted by the awesomeness that is Robert Pattinson's hair. I can't even name all eight wonders of the world, but I bet at least six of them are less wondrous than his tremendous locks.