As we're coming down to the wire on this epic electoral battle between Barack Hussein Obama, President of the United States of America, and Willard Mitt Romney, Future Vice President of the Losing to Barack Obama Club, I thought it would be a good time to take a look back at our journey with Mitt Romney, the Least Worstest of All the Republicans Who Ran This Time. And for all the undecided voters out there, may my photoshop skillz be your guide. Enjoy!
Video Description: A collection of my photoshopped images of Mitt Romney from the Republican primary through the general election, set to an instrumental version of Sarah McLachlan's "I Will Remember You."
True Fact: I have been working on this all morning and LAUGHING MY ASS OFF. Also? I couldn't even fit in all the images I had. This is like half of them, lol.
And how great is this?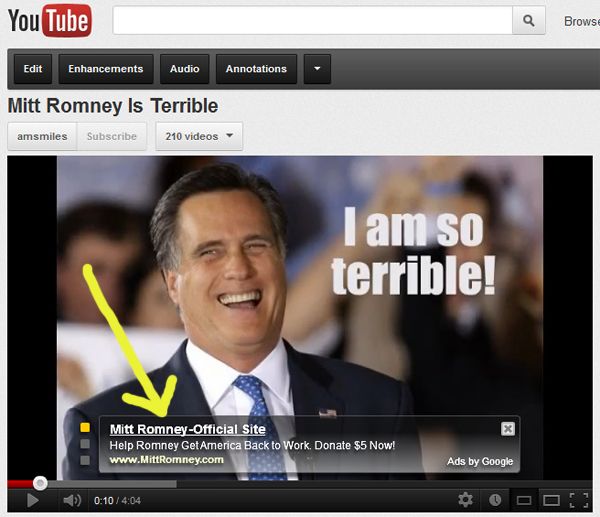 That would be a screen cap of the video playing on YouTube, serving an ad for Mitt Romney's official site. Content generated advertising FTW!