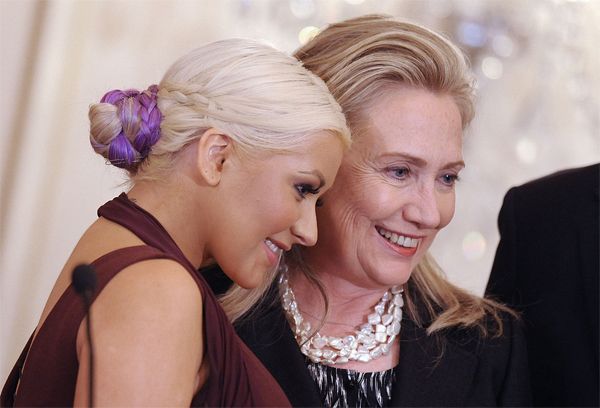 From a World Food Program USA event yesterday, at which Christina Aguilera and Hillary Clinton
were both honorees
. Aguilera was honored for her "significant contributions in the global effort to solve hunger," and Clinton was recognized for her "legacy of leadership in advancing food security and nutrition."
Two of my favoritest ladies. Neat.
[Content Note: Misogyny; objectification.] Because the world is garbage, this amazing meeting of two great women
is being reported everywhere else
as "HILLARY CLINTON STARES AT CHRISTINA AGUILERA'S BOOBS!!!" because of an image in which it appears Clinton is glancing at Aguilera's cleavage.