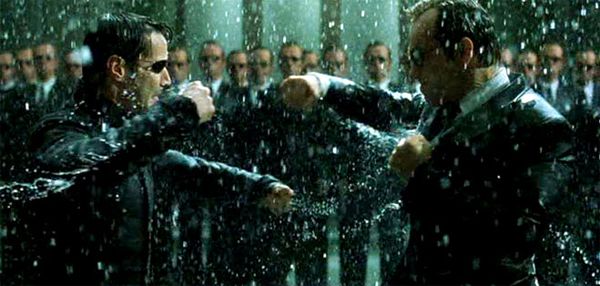 This weekend, while Iain and I were watching
The Matrix Revolutions...
Me: That's what my life feels like—just an epic battle against an endless army of identical agents of the patriarchy.
Iain: [laughs out loud]
Me: And I don't even have a cool jacket.
Iain: [laughs] Aw, babe. Your jacket's all right.