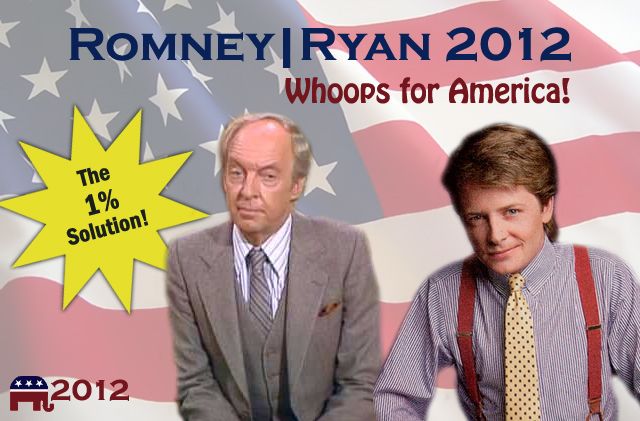 You know you are a child of the '80s when you can't look at the Republican ticket without seeing Mr. Drummond and Alex P. Keaton.
If I were slightly older, I imagine I'd see Thurston Howell III and Peter Brady.
Btw, Mr. Drummond was played by Conrad Bain. Coincidence?! I think not.