Getting a picture of this very active kitten can be a challenge! Often they end up like this: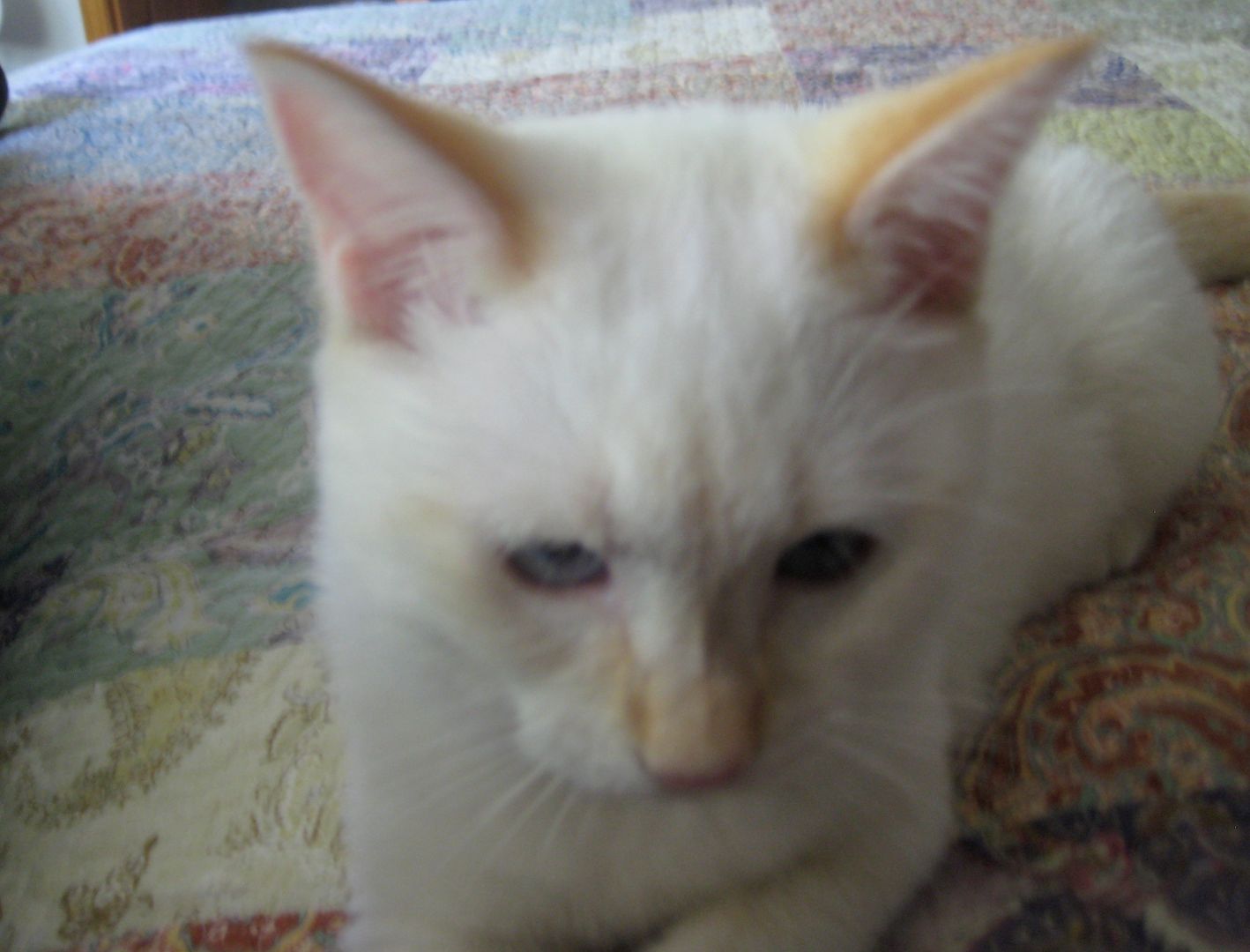 I am very interested in that cord swinging from the camera.
But eventually she will go to sleep in the cutest, silliest positions:
Laying like this increases my chances of getting belly rubs by one million percent.
I woke up the other day with her laying like that in the crook of my arm.
She has met all the other household members:
Sam had just looked over as she stretched her two bitty paws out near his eyeballs, LOL.