My sister got us a squirrel feeder for Miss A's birthday, because squirrels are the future. As it turns out, squirrels are also hilarious and adorable. (Adorious?)

Did I mention the squirrel feeder was shaped like a squirrel head?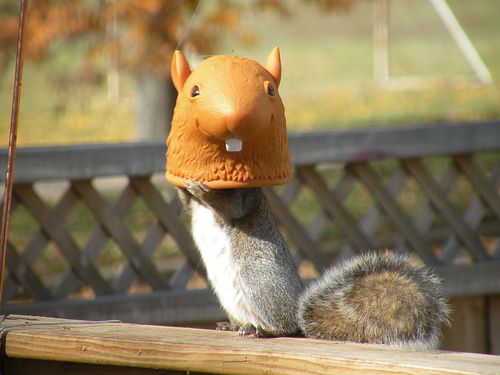 This squirrel is going as himself for Halloween.
View the whole series
here
.